'Tis the season. Time for turkey-induced tryptophan comas, imbibing pink drinks (at the Hannigan household, at least), building backyard hockey rinks, and generally getting into the holiday swing of things.
Oh yeah, it's also the start of ski season, which means it's time for the annual, Methodikal-designed Ski Vermont poster. Check it out and buy yours now. This year marks our 14th year of working the Vermont Ski Areas Association and helping them to hone their brand identity. We're excited to roll out this year's artwork, which celebrates Ski Vermont's 50th anniversary with a retro-inspired look.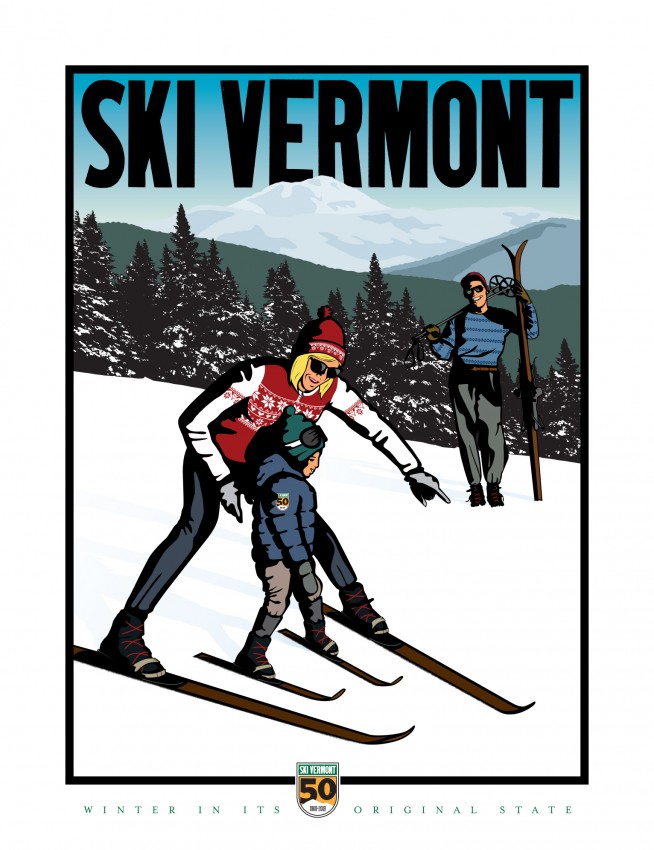 We've talking about doing a kid or family scene for years, so it's nice to see it finally come to life. It kind of reminds us of this scene from last year:
Henry Skiing 2018 from Methodikal, Inc on Vimeo.